It's never too early to start, am I right?! Last week I couldn't go to sleep so I spent one of the nights figuring out Valentines for both of my children's classes. Exciting right? Thought I'd share both ideas here!
Ring pops for Molly Anne's class. Ordered them from Amazon here and got these tags from Etsy! Molly Anne will write her name on the tag where "Audrey" is on these. I'll probably have her put her friend's name on the top too. Total is $11 for all of it!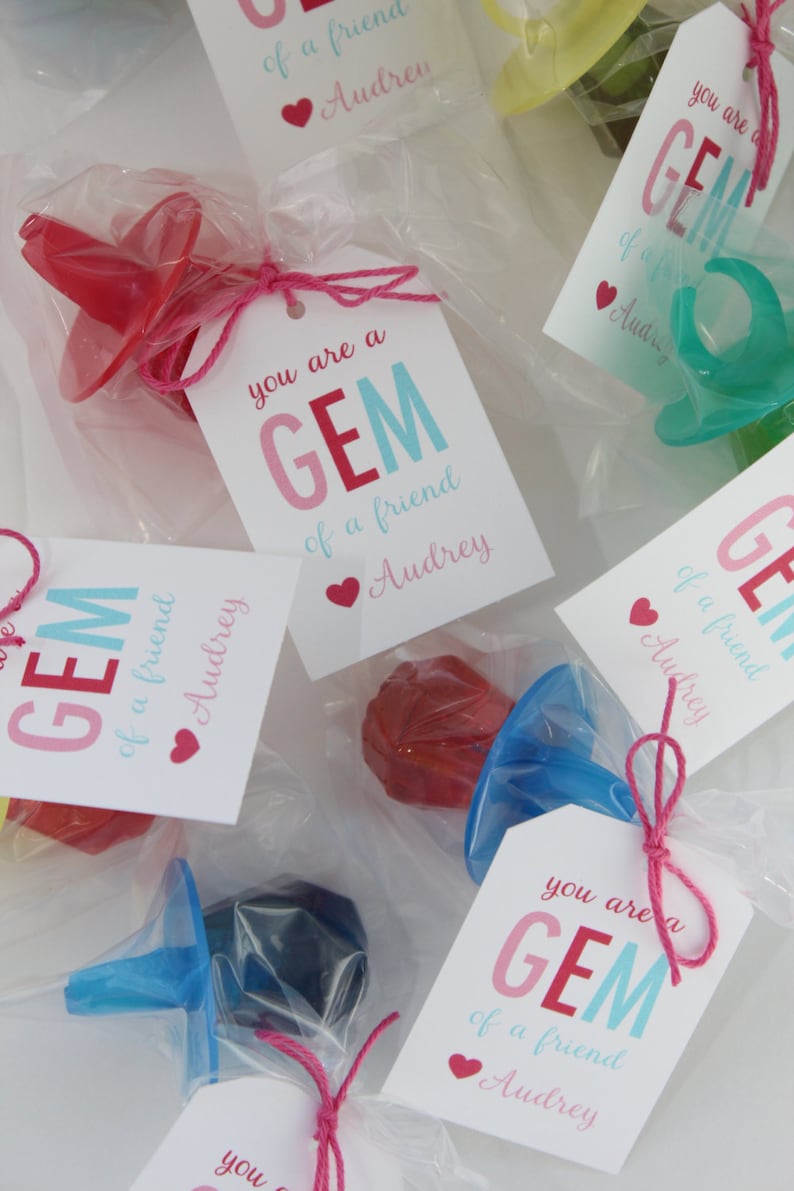 Bubble wands for Grady's class (from Amazon here) with these adorable free printables! I'll hole punch the tags and tie them around the bubble handle! Figured you can't go wrong with bubbles for almost 2 year olds! $11 for these too even though we will only need 7 of the 12!
Usually when I get printables like these, I'll send them electronically to our local FedEx and have them print a couple of sheets on cardstock then I'll cut them out that night!
Hope this helps the little Valentines in your life feel special!