I typically don't go online randomly and order a dress just for the fun of it. Usually I shop for a specific occasion but I've also learned over the years that if you find a good one, you buy it. And I scored with this one. It's GOOD.
This dress comes in green and navy. I got it in green for something different. It's machine washable, flowy and forgiving but still flattering, doesn't come up too high on your neck and is comfortable. Win. I kinda want to get it in navy too. You can wear it to work, a bridal shower, out to dinner, to a wedding. Dress it up or down. Love versatile dresses like this.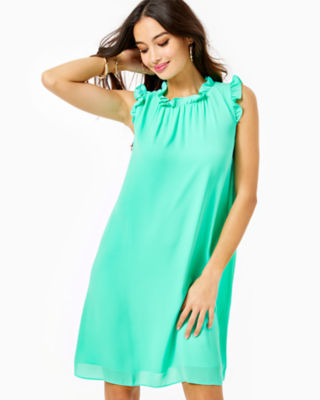 And yesssss, you know I had to get Molly Anne a dress too! It's the perfect Fall transition dress for her. She lives in these most of the Fall and Winter since it doesn't get too cold here.